AutoHex II Scan tool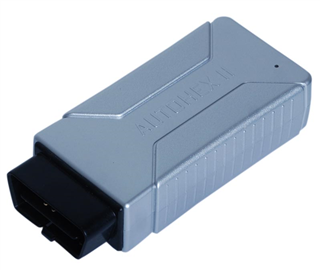 AutoHex II Scan tool
We are proud to introduce AutoHex II as the most powerful diagnostic scan tool.
AutoHex II was designed to fully meet your technical needs on a wide range of vehicles brands.
With a great ability beyond OEM tool limits, AutoHex II brings you the horizon with ultimate functions and services not available in OEM tools.
Nowadays, with the rapid growing of automotive technology, you definitely will need a reliable, powerful scan tool which can simply perform all programming and special functions such as; ECU replacement/update, coding, adaptations, key programming and more.
LET'S MAKE IT EASY, this is our slogan; with the possibility to connect your laptop via Wi-Fi/USB to AutoHex II, things will become easier.
AutoHex II provides you many crucial services such as the pin code and the online technical support, where both are available in our database library, our directory of most car failure solutions can save you hours of head scratching if you're struggling to diagnose or correct a problem.
More information can be found in Autohex II Brochure
More information about AutoHex II:

Changing Dmaged DME in F Series