Adaptive Headlights (AHL)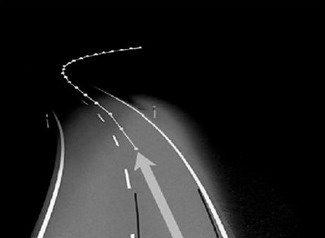 Main unit location
Adaptive Headlights (AHL)

E46 / All models only with special equipment 522 and 524
Provisional launch dates for option package Special equipment 524 (Adaptive headlights):
- E46 Facelift and E46 Convertible: 03/2003
- E60: 07/2003
Adaptive headlights will be released in the European market, the UK and the USA to coincide with the launch of the E60 (in Germany, the system has been granted special TÜV approval).
For Japan, approval is in the course of preparation).
- E65, E63, E53, E83: 09/2003
Note:
Special equipment 524 is only available in conjunction with Special equipment 522.
Special equipment 524 (Adaptive headlights) can only be ordered in conjunction with Special equipment 522 (Bi-xenon main and dipped-beam headlights).
Special equipment (Bi-xenon main and dipped-beam headlights) will only be supplied together with Special equipment 502 (Headlight cleaning system) in countries subject to EU approval.
AHL = ALC
The development designation for adaptive headlights was (ALC), which stood for (Adaptive Light Control).
The marketing and sales designation of Special equipment 524 for English-speaking countries is (Adaptive headlights), abbreviated to (AHL).
In the diagnosis functions and in the technical vehicle documentation, the abbreviation AHL is used for the adaptive headlights system and its control unit. Some control units, however, are still marked (ALC).

Introduction
The adaptive headlights system turns the main-beam and dipped-beam headlights towards the inside of a bend when cornering. This improves illumination of the curve of the road. Visibility is therefore improved.
When cornering, the driver is not looking into a (black hole) instead; the adaptive headlights allow the driver to see the curve of the road.
AutoHex II For BMW
is one of the best Professional scan tools to for BMW; Autohex allows you to diagnose, code, program/flash ecus, replace with used ECUs, and add new keys for BMW. For more information: BMW Scan Tool

Changing Dmaged DME in F Series

Describe the adaptive headlights System functions and main components.

Find out Autohex II user's impressions about using this tool for BMW advanced services

AutoHex II is your best choice to have full access to dealer functions like coding, adjusting and modules flashing/programming, Contact us for prices

In AutoHex onboard diagnostic forum you will find discussions how to change the configurations of the car by the professional special functions using AutoHex scan tool