BMW Qucik Test/Erase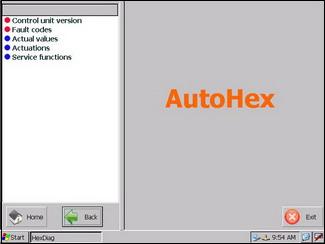 BMW Diagnose Functions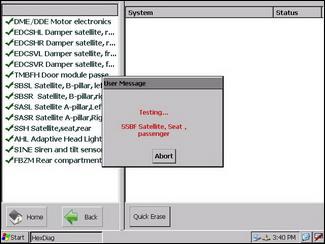 BMW Quick test Menu
With
AutoHex Automotive scan tool
(
HexDiag
) BMW software, you can enter any system individually by just clicking the desired system.
And check the following items, as shown in this example in (Engine Control Module):
1. Control Unit Version.
2. Read and Erase Fault Codes.
3. Actual Values.
4. Actuations.
5. Service Functions (or Coding and Programming).

By clicking each item, you will see in the right menu the information included under each item.

Find out Autohex II user's impressions about using this tool for BMW advanced services

The key of success in repairing services is the knowlage and information, Microtronik offers free technical information articles to assist independent workshops to improve their skills